12, June 2022. Sunday 10:30 a.m.
Name of the race
Dockyard Crosskovácsi '22 Trail Run
Date
12, June 2022. Sunday START at 10:30 am
Warm-up session with Ramm Gym at 10:10 am

Organizer
Crosskovácsi Sport- és Környezetvédő Egyesület
2094 Nagykovácsi
Kolozsvár tér 3.

Official webpage

Contacts
President of Crosskovácsi SKE
Attila Mátyus
Mobile: +36 20 9 426 486
Race Executive:
Szilvia Kesztyűs
Telefon: +36 70 3 980 547
English Information:
Szilvia Kesztyűs
Telefon: +36 70 3 980 547
Entry:
Zsuzsanna Gyurik
Telefon: +36 70 383 9779
Contacts online:

info@crosskovacsi.hu
terepfutas@crosskovacsi.hu

Venue
Nagykovácsi, Tisza Castle
Nagykovácsi is a settlement located in Pest county in the area of the Buda Mountains. It has become one of the most favourite places of the outskirts of Budapest because of the short distance to districts II and XII. The settlement is surrounded by hills and has a unique environment.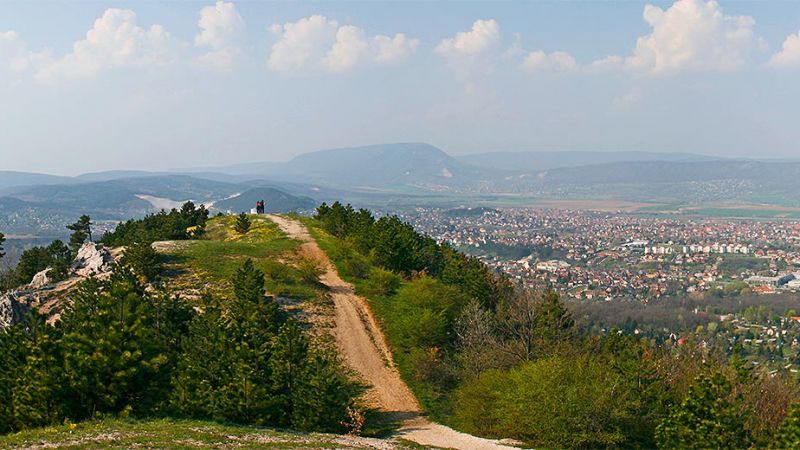 Nagykovácsi is located in a valley between the two biggest hills of Pilis range Nagy-Kopasz and Kutya-hegy. It's 15 km away from the centre of Budapest, close to district II. Thanks to its favourable location Nagykovacsi attracts more and more tourists every year.
The race centre is situated at the 9 acre park of the Nagykovacsi Tisza Castle. The race starts and ends here. The park of the castle is directly connected to the forests at the south of Nagykovacsi.
Categories and info
Distances:
Short: 3,45 km
Middle: 7 km
Long: 18 km
Information on Entry
Thank you for your interest in our trail run! For entry request please contact us via email:
terepfutas@crosskovacsi.hu

Our bank account for entry fee transfer: B3 Takarék 65700086-10123573

SWIFT: TAKBHUHB
IBAN: HU88 6570 0086 1012 3573 0000 0000
We accept Entries after payment is fulfilled and secured on our account.
----
IMPORTANT NOTICE!
Children under the age of 6 - will only be allowed to participate with an accompanying adult. The adult can accompany more than one child and will need to register - fill out an application form and pay an entry fee.

Entry onsite:

10, June 2022 / 16:00-19:00
11, June 2022 / 11:00-14:00
12, June 2022 / 8:00-10:15
Race categories

Prizes
1-3 ranked adult male and female athletes at the long distance - 18km and middle distance 7km categories will receive different products of the company Dockyard.
The best athletes (in rank 1-3) at 18 km will receive prize money.
Male
1. rank 25000 Ft
2. rank 20000 Ft
3. rank 15000 Ft
Female:
1. rank 25000 Ft
2. rank 20000 Ft
3. rank 15000 Ft
Additionally, the 1-3 ranked athletes in each category will receive a unique Crossskovácsi medal and a custom-designed 2022 Crosskovácsi technical T-shirt.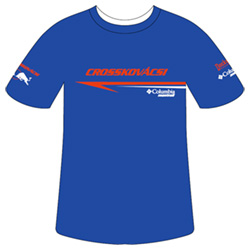 Race tracks
For updated maps please refer to the Hungarian website
Timing of Race
Electronic timing system - run by Tempo-Sport Kft.
Parking

During the competition we offer 3 different parking zones.
1. Parking zone:
The car park of the American International School of Budapest along the main road.
2. Parking zone:
Starting at the gate of Tisza Castle in the direction of the village
3. Parking zone:
Ady Endre Street
Road closures
On 12, June 2022. bw. 10:20 am and 11:10 am

At the time of the race the section between Szent Sebestyén chapel - Eötvös Street – car park of the American School will be closed.
For safe parking please contact the Police or the Local Safeguard Service on the spot.
Rules and Regulations
The Rules and Regulations on track running races of the Hungarian Athletic Federation apply.
Rescue system at the race
Rescue is provided by professional nurses and doctors sent to the spot in two vehicles if necessary. There is an additional ambulance car in the race centre with professional medical staff.
If you see any injuries please report it at the refreshment point or at one of the 8 check points. Please notice and report the km sector where the accident happened.

Important information
It is forbidden to enter the park of the Castle by car.
For safe parking please contact the Police or the Local Service at the site.